Your
Atlassian partner with focus on digital business processes.
Digital collaboration of modern teams in connection with business processes – we bring this together and support you with jointly developed solutions in the digital transformation of your company.
digital. innovative. generativ: 

We are attentive listeners, rational analysts, forward-thinking consultants, passionate developers and experienced coaches. At home in Switzerland and the world, we think and create the working worlds of tomorrow with our customers.
We have made our own experiences with digital collaboration in industrial and consulting companies, understood and thought something new from it. Today, we implement this knowledge for our customers based on Atlassian's tools. For solutions that enable effective and efficient collaboration in and around organizations.
Now you're probably wondering how that can look?
We will be happy to show you – just keep scrolling or make an appointment with us directly.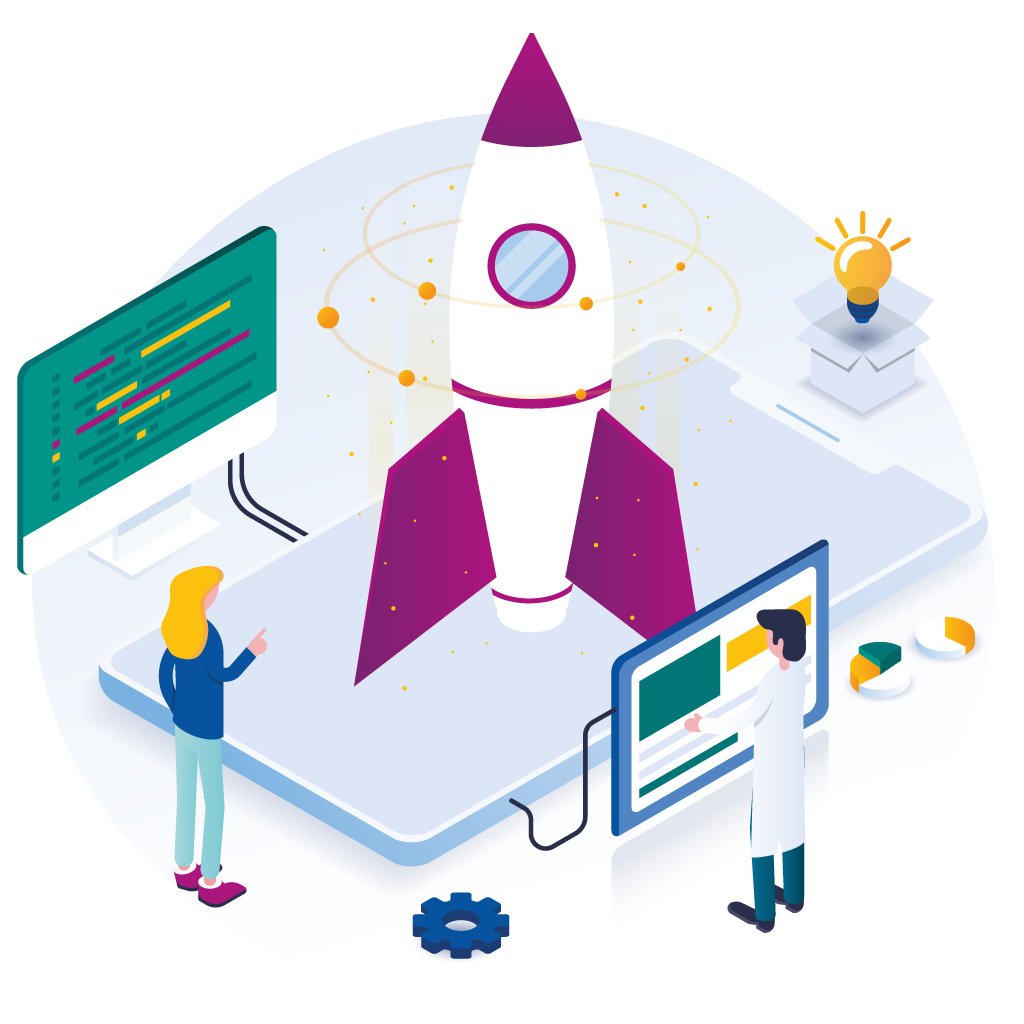 In what area can we help you?
Digital Business Process Modelling
We have lived business processes ourselves as employees in different roles and industries and know the challenge of sticking to theoretically developed processes in daily practice.
Together we bring lived processes to light, rethink them together and map them as a digital blueprint in the digital platform and simultaneously in the QMS. In this way, you meet the high demands on quality with simultaneous time and cost pressure through intuitive, standardized and actually lived processes – without a hidden factory.
Digitale PMO
You have a Project Management Office (PMO) or plan to establish and digitize one – why not with Atlassian Jira?
We offer you a digital, integrated PMO solution as a cockpit for your project and portfolio / program management. This allows you to track projects end-to-end , use agile methods, plan in parallel with waterfall if it adds value, and combine the best of both worlds through a hybrid approach. With intelligent boards as a cockpit for all flight levels and roles, your employees have an overview and focus on the next step.
Cloud Migration
The future is cloud-based. We accompany you during the migration and transfer your current data and configurations to the Atlassian Cloud. You will receive an inventory and concrete proposals for a suitable setup of your cloud applications.
Before, during and after the migration we accompany you and organize the cooperation with the Atlassian and Apps developers. This means that you will also find familiar functionalities in the new system and can quickly exploit the added value of the cloud to your advantage.
Interfaces & Customization
Projects and tasks are planned and controlled in the Atlassian platform. Now, information often resides in different systems (ERP, PLM, CRM, …). Where it makes sense, interfaces provide this information to enable an ideal solution to the task. We advise you and integrate other data sources via common interfaces.
Every company ticks differently – with the goal of making your organization more efficient and effective, we customize your Atlassian instance to fit your needs for the future.

Atlassian Health Check
Long-term use and uncontrolled adjustments to the configuration often prevent Atlassian tools from reaching their full potential. We offer both screening and analysis with the Atlassian Health Check. Based on this, we provide a recommendation for cleanup, future opportunities for standardization, and establishment of change management to effectively use the tools in the long term.
The Health Check is part of the cloud migration, so we ensure that legacy issues do not find their way into the new system.

Atlassian License Management
You need a new license, a license renewal or a license optimization? We provide consulting and sales of Atlassian on-premise & cloud licenses.
Both Data Center and especially the Cloud offer potential in defining the number and size of licenses. We advise you on what offers the best value add for your organization's size and structure.
Support
Our team will assist you with Level 1 & 2 support for your Atlassian platform. From the analysis and elimination of faults in the Jira & Confluence instances to the collection, systematic evaluation and integration of change requests by means of a moderated change review board, we are there for you.
Also a comprehensive support as consultants and "solution architects" for the integration of new "user stories", processes and projects in Jira and Confluence is possible within the framework of a support contract.

OKR
Do you want to leverage the expertise of all employees when defining goals and implementing corporate strategy? Your team is committed, but there is no overall "red line"?
With "Objectives & Key Results (OKR)" we offer a helpful tool for you and your company. With several years of experience in the introduction and implementation of OKR in corporate practice, we deliver beyond methodological competence a successful and applicable process, which we adapt individually according to your needs and implement in reality.
Innovation as a Service
Do you want to evaluate new things in a targeted and structured manner and transfer them into the value creation of your company – integrated with your existing processes in order to live a holistic approach?
With Innovation as a Service (IaaS), you can establish proven methods, processes and tools from successful Digital Innovation Units in your company.
Based on our expertise from over 150 innovation projects in a highly regulated government environment, we ensure that innovation and creativity directly contribute to the value creation of your company.
Solutions for the Atlassian Platform
We offer solutions that digitally map your business processes and ensure that they want to be lived in everyday life. Our focus is on designing processes and the user interface intuitively and mapping them in the platform in such a way that there is no need for a manual. The result is consistent and interactive processes that provide employees with an overview and clarity and unite all work steps transparently and traceably in one platform.
Training
Das Atlassian Tool Stack und auch unsere Konfigurationen sind intuitiv in der Bedienung. Nevertheless, we recommend that all users receive training appropriate to the depth of use and related to everyday business.
We offer user training for users, power users, project managers and administrators – all courses focus on doing it yourself and the why. In this way, we ensure that your employees are able not only to use the tool in their daily work, but also to help shape the use of the tool in your organization.
What our customers say about us
we got to know generativ through the need of a new employee for further training. The pragmatic and efficient approach to training and the excellent competence of generativ's staff have convinced us very much. Due to a short-term personnel change in the company, we were able to ensure the operational business within a very short time with the help of generativ. This has not affected our operational business in any way – on the contrary, generativ helped us to update and optimize our system.
A project prioritized by Bystronic's senior management was implemented in a very lean and efficient project. generativ has been very supportive and has always gone the extra step to ensure the success of the project.
This is how I imagine a partnership with a service provider.
Based on Klaus Leopold's Flight Level Model and using Jira Advanced Roadmaps, we designed a Jira architecture for mapping and coordinating work and were looking for an experienced sparring partner to challenge our design and clarify open questions. With generativ we found exactly this perfect sparring partner. Their extensive experience in implementing individual Jira solutions, even in very large companies, and their in-depth knowledge of Advanced Roadmaps have helped us enormously to constantly improve our Jira architecture and the use of Advanced Roadmaps, to recognize conceptual dead ends early on and to avoid pitfalls. In doing so, generativ was always responsive at short notice and also competently prepared more complex issues for joint appointments. We found the cooperation very pleasant and always at eye level.
The cooperation with generativ was a new experience for me. Through the combination of a fast understanding of complex processes and excellent knowledge of Atlassian products, generativ succeeded in implementing a proof of concept for our service desk in a very short time. The realization up to the go-live was carried out in agile working methodology and took place in very close and constructive coordination. For me it was the first project with such a methodology and to my great surprise we were even able to exceed our scope within the previously set budget. Despite the small firm size generativ was at any time at short notice approachable for us and could with problems always competently and above all fast further help. We have therefore also decided to enter into a long-term support contract with generativ.
The agile and experienced team at generativ interpreted our challenge better than we could describe it and implemented a customer-focused solution in the shortest possible time so that we could test and refine the environment as quickly as possible. The rollout of iPPM as a project and program management platform based on Jira and Confluence was smooth and, after competent training, was quickly and enthusiastically accepted and used by the team. Spontaneous support requests are processed very quickly and we are looking forward to tackle further projects with generativ.
Thanks to the targeted, competent and prudent support of generativ we were able to use the Atlassian products Jira and Confluence rapidly and effectively. In addition to the comprehensive product knowledge, the employees impressed us with their remarkable understanding of the process. The communication with generativ felt appreciative and at eye level at any time.
Competent, pragmatic, efficient and reliable – that's how we experienced the generativ team. generativ quickly recognized our needs and implemented a lean solution that covered all our requirements. The support during the introduction was top, the training efficient and tailored to our needs. generativ was always available and reacted quickly – this is how collaboration is fun.